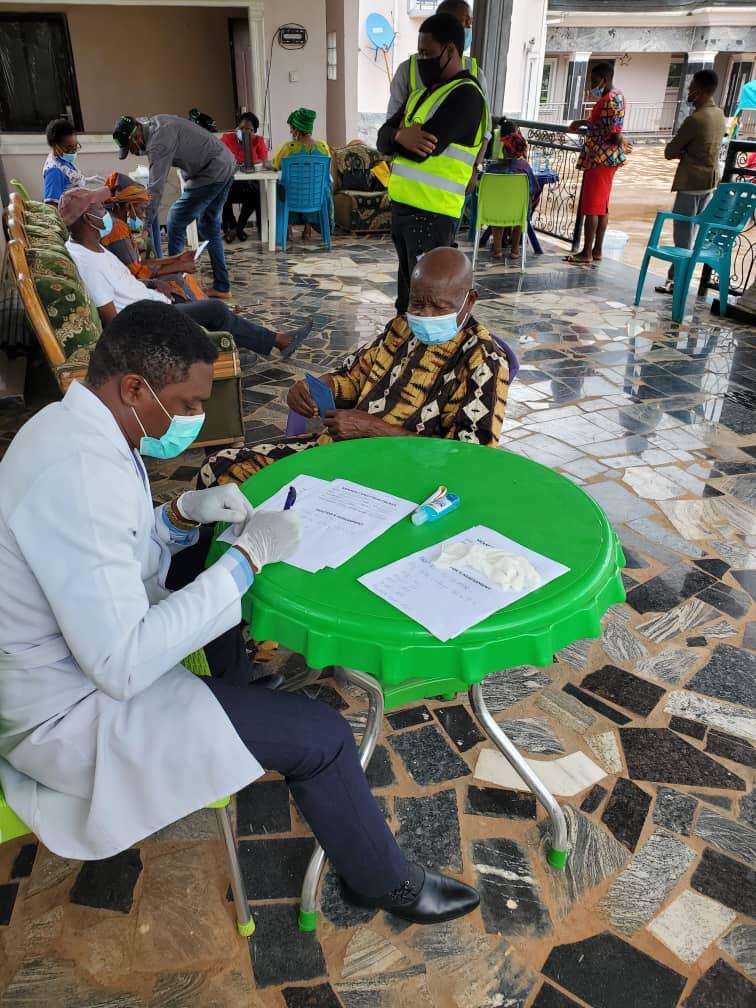 About Us
African League Organization Previously And Currently
The Actual Founding Date of African League Organization Is Dated Back To 1976 As the Founding Fathers Have Been Running the Organization Way Back in Their University Days in The United States of America.
One of The Founding Fathers Sir Iky Nwaneri Got His B.Sc. Degree from Howard University, MBPA From Southeastern University, Washington D. C. And Doctorate Degree Award – Doctor of Philosophy in Business Management, From Carolina Christian University, New Jersey, USA.
He is an authority in Management System Analysis, Political Science and New Programme Implementation.  However, the organization became legal when it finally received a certificate from Corporate Affairs Commission (CAC), Abuja.
As a non-governmental organization, ALO has been vibrant and dynamic in the pursuit of its fundamental objectives which is African oriented.  With offices in most African countries, the activities of the organization have been on the increase.
ALO provides nations, corporations, and individual clients with what they need when they need it. ALO is ready to serve its clients with ardent sensibility and understanding unsurpassed by others in our class. ALO has a comparative advantage, direct connection with foreign organization. ALO does not enter a country as foreigners, and try to ask them for business, ALO tries to understand the background of the country, the nature of their problems. Then they listen to what the government thinks their problems are, whether organizational or sectoral, to supply or equipment them.
In other words, ALO is not just in the business of profit making, but rather in establishing a relationship with other organization who share the same dreams and visions. Don't ask what your country can do for you, but rather what you can do for your country. J. F. Kennedy former U.S.A. President.
ALO, as a result of the long, professional experience of its charter members, and their wisdom in gathering around them highly dedicated professionals. And, true to its founder's convictions, ALO has gone out of its ways to make partners and have even excelled in their advocacy work beyond our original capability.
We have been engaged through partnership with human capacity development organizations, mounted training workshops to educate and sensitize the grass root mass of our people on the need to practice democracy, the benefits and rights accruing to and the duties or responsibilities to be borne by the people.
The production of mass literature on the democratic process, institutions and structure, and the general principles of democratic governance printed in relevant local languages of the people to be used at local educational groups, rural peasants and urban working-class seminars, leadership training centers, advertorials, holiday workshops and other networking activities – we categorize these as Urban Informal Support Sector Projects.
Since a greater percentage of the population comprises of the youth, any pursuit of democracy, which does not place adequate emphasis on youth-related development will mean the neglect of the storehouse of future democratic leadership. Accordingly, the ALO shall establish a center for Youth Leadership Training (YLT) and Sports Development Programs (SDP) and shall collaborate with relevant federal and state government ministries to encourage greater youth participation in democratic processes and provide facilities for amateur sport development. In this regard, ALO shall encourage our well-established sports Ambassadors in football and other sports to provide motivational and material inspiration to other amateur potentials.
ALO has been part of the campaign for adequate attention to be paid to environmental problems of our time through the Friends of The Earth (FOTE) annual conference, which draws specialists and policy makers in the fields, implementers and/or executors to examine among other things the changing face of our environment with regards to desertification, erosion and to solutions thereof. These are part of ALO deliberate design aimed at economic empowerment of the people and for participatory democratic culture.
Presently, the ALO is rehabilitating the disabled and displaced in war-ravaged parts of Africa, providing succor to refugees to Rwanda and Liberia. We have provided assistance to victims of floods and other natural disasters e.g. Aguleri and Umuleri.
We are working with other NGO's like the Family Vocational Institute, Nigeria etc in providing humanitarian services to destitute. The League is organizing OPERATION FEED THE POOR in some selected cities. We are planning to feed over 5,000 disabled and less privileged members of the society. We intend to make this a continuous exercise in some parts of Africa. ALO also aims at educating the public about AIDS in order to prevent the transmission of HIV.